Date, Time, and Format
Tuesday, July 26, 2022
11:00 a.m. - 12:00 p.m. Eastern Time
Virtual Event (Zoom Registration Form Coming Soon)
Event Description
In honor of the passage of the Americans with Disabilities Act (ADA) in July of 1990, Disability Pride Month is celebrated each July to highlight disabled ways of being, knowing, and thriving in the past, present, and future. Disability Pride Month serves as an opportunity for organizations to celebrate disability culture, draw attention to the expertise and lived experience of disabled individuals, raise awareness around ableism – intentional or unintentional discrimination or prejudice against disabled people - and engage non-disabled individuals in thoughtful and meaningful dialogue around disability and ableism.
Disability Pride Month and the opportunities it presents challenge us to find ways to change ableist-based perspectives on disability and spotlight disability pride, emerging disability communities such as Disability Cultural Centers at colleges and universities, authentic and real disabled representation in media such as "As We See It," and disabled-authored works such as Care Work, Demystifying Disability, and Disability Visibility. In higher education, recent works such as Academic Ableism have challenged those of us working in higher education to consciously recognize and resist ableism in our institutions.
Join Senior Vice President Lisa Calise as she facilitates a conversation with Elizabeth (liz) Anh Thomson (they/them) and Jeff Edelstein (he/they) about why disability identity and culture matter and how to incorporate disability identity and culture into the workplace.
Topics to be discussed:
Person-first (person with a disability) and identity-first language (disabled person); understanding both language preferences in the workplace 
Ableism's impact in the workplace 
Understanding of disability identity, Disability Cultural Centers (DCCs), and affinity group roles 
Ways to amplify disabled voices in the workplace 
Takeaways for being in allyship
Accessibility
This event will include Closed Captions, a Transcript, and American Sign Language (ASL). The captions and transcript will be provided through a certified CART provider to ensure accurate translation of the spoken text is provided. Additional accommodation requests can be submitted when registering for the event.
Guest Speakers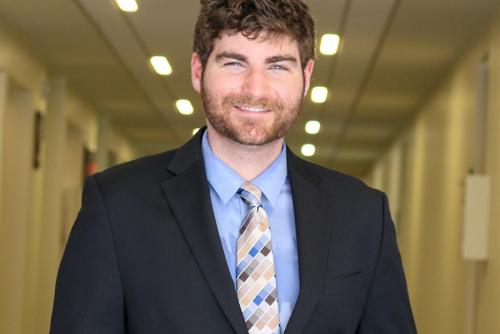 Jeff Edelstein
Research Data Coordinator for the Institute for Community Inclusion (ICI), UMass Boston 
Pronouns: He/They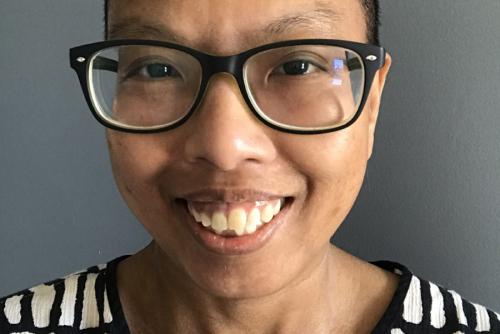 Elizabeth (liz) Anh Thomson, PhD
Assistant Vice Chancellor for Student Affairs; Director, Office of Equity, Diversity, and Intercultural Programs, University of Minnesota Morris
Pronouns: They/Them