About Neurodivergence and Neurodiversity
Neurodiversity was coined by Judy Singer and means that no two brains are exactly the same. Every person has things they are good at and things they need help with, and there is no such thing as a "normal" brain. The term neurodiversity should never be applied to an individual. Neurodiversity encompasses both neurodivergent and neurotypical people – aka everyone falls under the concept of neurodiversity.  
Kassiane Asasumasu went on to coin two terms that identify individuals that fall under the neurodiversity umbrella:
Neurodivergent:

Neurodivergent simply means that a person's brain works in a way that is not expected. It is commonly used when the behavior or response diverges from what is expected socially, physically, or verbally. Neurodivergence can be innate (e.g., ADHD, autism, depression, dyslexia, or obsessive compulsive disorder, etc.) or due to a brain-altering event (e.g., head trauma, medicines, or drug use).

Neurotypical:

A neurotypical person is an individual who thinks, perceives, and behaves in ways that are considered the norm by the general population

.

Neurotypical does not mean "normal." It simply means that the behaviors fall within expected boundaries, which can differ from one culture to another. (Direct eye contact, for example, is considered rude in some cultures and expected in others). 
Sources: Neurodiversity description from the Autistic Self Advocacy Network. Neurodivergent and Neurotypical definition sources included Neuroqueer and Verywell Health. 
Barriers for the Neurodivergent Community
Societal stigmas regarding Autism, ADHD, Dyslexia, and other brain differences. These stigmas often lead to a neurodivergent person not disclosing their differences and masking in the workplace.
Assumptions made that all neurodivergent individuals have the same accommodation needs (the neurodivergent community is diverse, thus accommodations will not be the same for everyone).
A workplace that is not conducive to learning, focusing, and concentrating (e.g., auditory distractions, sensory overload triggers, etc.)
Workplaces that do not provide flexible work environments and schedules (e.g, respite rooms, remote work, flexible work hours, etc.).
Society's perceived notions of social interaction and what's acceptable. It's key to expand personal views on social interaction to provide the neurodivergent community with an inclusive workplace. 
Stereotypical portrayals of neurodivergent individuals in tv shows and movies that leads to society's misunderstanding of neurodivergence. Examples of movies with stereotypical and harmful representations of the autistic community include What's Eating Gilbert Grape, Music, and Rain Man.
Perceived helpful comments, such as "You don't look autistic" or "We're all a little autistic." These comments tie back to the stereotypical portrayals in the media and often prevent diagnosis for various marginalized communities that don't meet that stereotypical portrayal. 
Scientific researchers that seek to fix neurodivergent people and that speak over the community.
Complex navigation and page layouts that are difficult to understand and use.​
Complex sentences and words.​
Long passages of text without images, graphs, or other illustrations to help with context.​
Justified text (text is aligned along the left margin, with letter-spacing and word-spacing adjusted so that the text falls flush with both margins).
Moving, blinking, or flickering content.​
Background audio that cannot be turned off.​
Inability to reduce or suppress motion, animations and audio.​
Visual page designs that cannot be adapted using web browser controls or custom style sheets​.
Amplifying Voices in the Neurodivergent Community
Our goal on this site is to amplify the voices of each community. Disability communities are often spoken over or spoken for when they are already speaking out for themselves. 
Video: What It's Like to Be ADHD and Black
In this video, members of the black ADHD community talk about multiple topics, including mental health, masking and code-switching, and dealing with discrimination. Speakers include Autistic Tyla, René Brooks, and Joseph Gitau.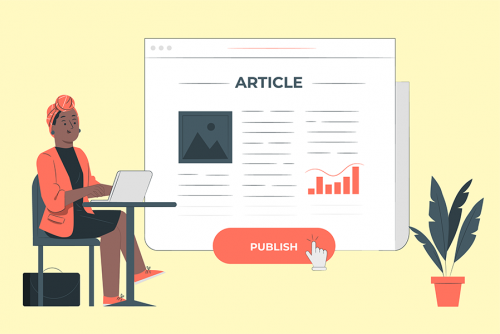 Article: What Does a Neurodivergent-Inclusive Workplace Look Like?
This article covers the difference between neurodiversity, neurodivergence, and neurotypical, as well as strategies for creating a neuro-inclusive work environment. 
Video: The True Gifts of a Dyslexic Mind
By looking at the unique mindset of Dyslexics as a strength, Dean Bragonier reframes a perceived weakness as a powerful tool and teaches us all an important lesson about the power of an open mind and an open heart.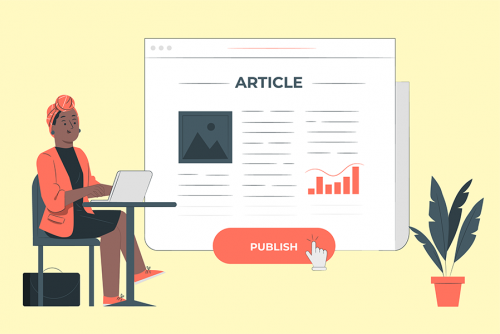 Autistic or Person with Autism?
In this article, Lydia Wayman covers why identity-first language is important to the autistic community. 
How NeuroDivergent Masking and Burnout Can Become a Perpetual Cycle
In this video, Lyric discusses what neurodivergent masking is and the impact it can have on a neurodivergent person's mental health.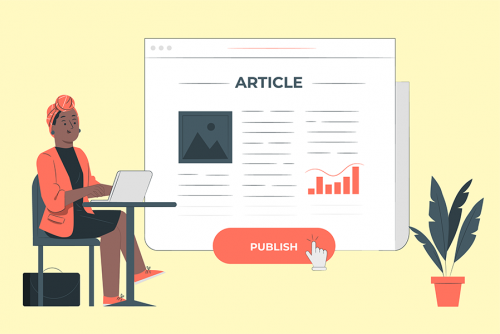 Neurodivergent people make great leaders, not just employees
In this Fast Company article, Ludmila Praslova addresses a common stereotype in workplace inclusion of neurodivergent employees - that neurodivergent people are only a good fit for subordinate positions or working in highly technical or individual roles.
Understanding How the Neurodivergent Community Accesses the Web
Members of the neurodivergent community can use various types of assistive technology (AT). As the community is diverse, not everyone will use the same type of AT. It's critical to remember to design and develop a digital experience that's accessible so that web content can be accessed by any AT. 
Display Modes: Pre-defined visual configurations you can set on your device, such as high contrast mode, dark mode, reader mode, and reduced motion mode. Helps people read and take action on the content being display and, in some cases, removes distractions or health triggers.
Speech Recognition Software: A computer program that types words as you speak them into a microphone to dictate emails, navigate websites, etc. Think of it as replacing the keyboard with your speech.​ 
Text-to-Speech: Reads digital text aloud. It's sometimes called "read aloud" technology. Helps people who struggle with reading or digesting text on the computer screen. TTS is now commonly used in everyday products, such as audiobooks, virtual assistants (e.g., Alexa, Echo, Siri), etc. 
Featured LinkedIn Learning Trainings
Autism in the Workplace
In this course, workplace inclusion consultant Tiffany Jameson and neurodivergent and disability inclusion expert Nicole Seaward discuss ways to include and support your autistic colleagues. Tiffany and Nicole offer an overview of autism, including the language used to discuss it and the impact of multiple diagnoses. They explain autism traits, then dive into ways to work effectively with your autistic colleagues in social interactions, learning preferences, creating an environment where they can work comfortably, and building psychological safety as a manager. They show you how to be inclusive in job posts, interviews, onboarding, performance evaluations, and more. Tiffany and Nicole also share discussions with autistics who describe their experiences.
Understanding and Supporting ADHD Colleagues in the Workplace
In this course, instructor Tiffany Jameson helps you get a better understanding of the impact of ADHD in today's workplace. Find out how to identify and recognize ADHD by learning more about what it actually looks like and how it manifests on the job. Explore ways to be an ally to your coworkers with ADHD, acknowledging their strengths and weaknesses and being more empathetic about where they're at. Get the skills you need to communicate more effectively and deliver better results for your team.