Common Barriers in the STEM Field
Disabled people have contributed immensely to the science, technology, engineering, and mathematics (STEM) fields over the years. However, their contributions are often erased or forgotten. And due to ableism and exclusionary practices, the number of disabled people that either go into STEM or remain in STEM continues to increase at "an unacceptably slow rate." (Source: Advancing Disability Inclusion in the Scientific Workforce, National Institutes of Health). The NIH states that the following are common barriers to inclusion in the STEM field:
A lack of systemwide recruitment and engagement of disabled people.
A lack of data on disabled people in federal, state, and local databases related to STEM careers and workforce.
A lack of a standard assessment tool for data collection and evaluation of disabled people.
A lack of representation of disabled employees on advisory boards and leadership teams at institutions.
At the institutional level, workplaces have limited staff resources for staff training and purchasing accessibility-related technology.
Cheri Blauwet: I'm the Doctor, Not the Patient
In this video, Cheri Blauwet, a Boston-based Sports Medicine Physician, discusses how she became a doctor and society's perception of disability in the medical field. 
Famous Disabled STEM Professionals
In this section, we spotlight three disabled STEM professionals that have made an impact on the history of STEM. However, there are so many key disabled figures in history that have had a huge impact, including Albert Einstein (dyslexia) and John Forbes Nash Jr. (schizophrenia).
Solomon Lefschetz, Mathematician
After losing both his hands in an industrial accident, Solomon Lefschetz received a Ph.D. in algebraic geometry and did fundamental work on algebraic topology, its applications to algebraic geometry, and the theory of non-linear ordinary differential equation.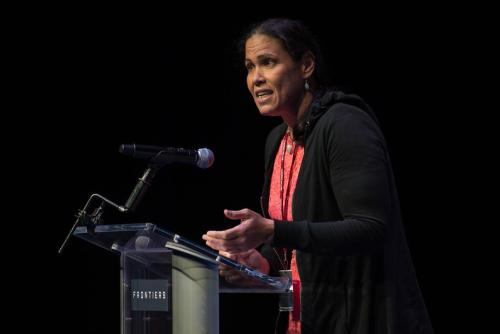 Wanda Díaz-Merced, Blind Astronomer
Wanda Díaz-Merced is an astronomer best known for using sonification to turn large data sets into audible sound. 
Photo Credit: NASA/Aubrey Gemignani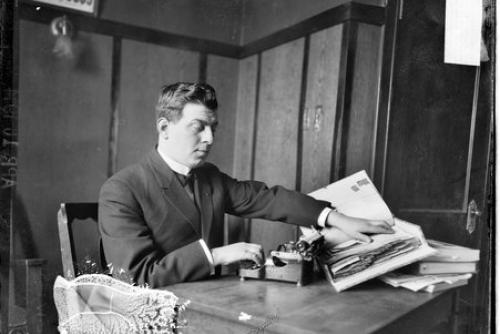 Jacob Bolotin, Blind Physician
Dr. Jacob Bolotin was a renowned heart and lung specialist throughout Chicago and places around the world. He also advocated for the employment and full integration of the blind into society. 
STEM Disability Inclusion Speakers
Looking for someone to bring in for a Disability Inclusion in STEM event? We've compiled a list of speakers by topic. This list will be updated as we receive additional speaker names. If you are a disabled professional in the STEM field interested in speaking about disability inclusion in STEM, contact us to add your name to the list. 
Conferences on Disability Inclusion in STEM
ISLAND Conference. The Inclusion in Science Learning A New Direction (ISLAND) conference serves to promote a community of practice for STEM educators to learn how a more inclusive and equitable STEM learning experience may be made possible.
SciAccess Conference. The SciAccess Conference brings together a diverse community of researchers, professionals, students, educators, employers, and disability rights advocates, whose shared knowledge and ideas are critical to increasing skills, knowledge, and opportunities in STEM fields for individuals with disabilities.