The Budget Office manages the review and approval processes for capital projects funded from government sources, debt, or operating funds. It serves as a central point of coordination for the Commonwealth, the University's five campuses, and the Board of Trustees on issues related to the development, coordination, and funding of capital improvement projects.
Biennially, the University updates it's five-year capital plan to ensure sound management and upkeep of its capital assets, and to align capital spending with the University's strategic priorities. Departmental responsibilities include:
Collaborating with the UMass Building Authority to program campus projects
Developing capital policies and processes
Advocating to Commonwealth capital planning agencies for project support
Preparing capital agenda items for the president and Board of Trustees
Reporting on capital performance
The department identifies funding options and ensures that projects comply with University policies and Massachusetts law, as well as working together with the Commonwealth's Division of Capital Asset Management to program renovation and construction activity supported by state funding.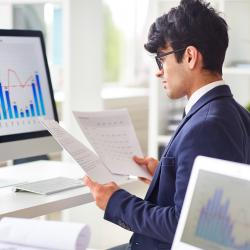 Capital Finance
The University Budget Office facilitates and manages financing activities that benefit the University community.