Academic Affairs and Economic Development provides system-wide support and academic assessment for the UMass system. The team works in collaboration with the University's faculty, administration, student governance, and state education agencies to ensure UMass' status as a world-class public research university committed to advancing knowledge and transforming lives.
We represent the interests of the University by serving as a point of contact for external agencies and organizations. The Affairs teams also advises the Committee on Academic and Student Affairs, the Board of Trustees, the President, and campuses on the formulation, interpretation, and implementation of policies that will benefit the UMass faculty and students, research, academic programs, and outreach.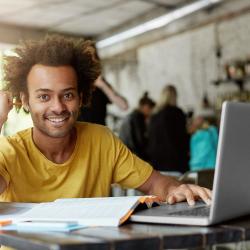 Inter-Campus Course Exchange Program
A new system-wide initiative to make courses on each of its campuses available to students on all UMass campuses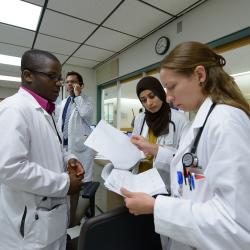 UMass NEXT Summits
The UMass Amherst Institute for Diversity Science and the University of Massachusetts Office of the President, in collaboration with the Massachusetts Life Science Center and the Massachusetts Business Roundtable, is sponsoring two zoom summits – one focused on the college experience (June 29, 3-5 pm) and one on the workplace (June 30, 3-5pm) – that explore interventions that have proven to increase the persistence and retention of under-represented minorities and women. In higher education, the key metrics involve completion of STEM majors and graduation rates. In industry, the focus is on attraction, retention over time, and promotion of under-represented groups.