Dr. Julie Chen named UMass Lowell Chancellor
Following a comprehensive screening process that was launched on January 27, UMass President Marty Meehan recommended Dr. Julie Chen to the UMass Board of Trustees for the position of UMass Lowell Chancellor. The UMass Board approved of Dr. Chen in a unanimous vote.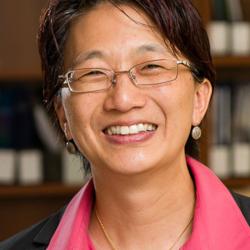 Julie Chen, Vice Chancellor for Research and Economic Development, UMass Lowell
Julie Chen is the Vice Chancellor for Research & Economic Development and a professor of mechanical engineering at the University of Massachusetts Lowell. As the Chief Research Officer, Chen directs UMass Lowell's nearly $95 million research enterprise, which also includes industry partnerships, technology transfer, startups & innovation, core research facilities, and economic development programs.